Automatic Gate
Back To Our Services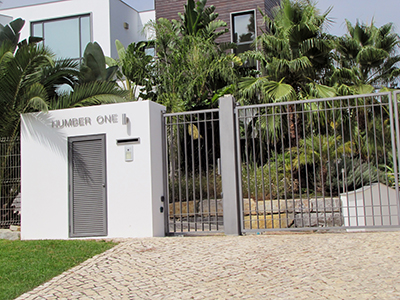 Installing an automatic gate on your North Hollywood home can provide you with security and convenience. Instead of needing to get out of your car to manually open and close the gate, you will be able to gain access to your driveway with the click of a button. Some automatic gates can even be triggered by a sensor in the ground or rigged to a security station that requires a pass code to activate both of which offer increased convenience and security. However, maintaining your North Hollywood automatic gate is crucial to ensuring it provides you with years of trouble free service.
The types of maintenance needed for your North Hollywood
Automatic gate will depend on the kind of gate you have installed. In general, though, the main type of maintenance you will need to do is make certain that the hinges, chain, and tracks are always well oiled. This ensures that the door opens smoothly. The last thing you want is to have your automatic door get stuck at the halfway point. Keeping these areas well oiled will also prevent rusting which could cause you to spend a lot of money on automatic gate repair, or even gate replacement if the damage is bad enough.
You will want to inspect your gate at least once per month to make sure everything is aligned correctly. If you have a sliding automatic gate, it is possible for the gates to become misaligned from the tracks which could cause it to eventually jump the tracks and become damaged. Additionally, clean out any debris that may have become stuck in the tracks. This is frequently a hazard for people who live in windy areas where leaves and other rubble can get caught in the tracks and cause problems. If need be, use a dry cloth to clean excess grease from the tracks, chains, bearing and other moving parts on your North Hollywood automatic gate.
It is a good idea to contract with a North Hollywood automatic gate installation company to perform routine maintenance on your gate. Most companies that install these types of gates will have a maintenance plan you can sign up for in addition to any warranty that comes with the plan. They will be able to inspect the gate receiver as well as do any automatic gate troubleshooting should you experience problems in between service appointments. If you are not currently under a maintenance plan, shop around for a company you can trust.