Contact Us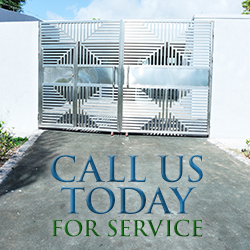 Are you currently in trouble because your automatic gate just suddenly won't move? Instead of sulking or panicking, why don't you call us at Gate Repair North Hollywood? We are the best gate repair service provider in the area because we only employ the best experts with years of experience in the industry.
Gate Repair North Hollywood will save you from all these hassles because we also render proper gates maintenance in a regular manner. We will ensure that your gate is always clean and oiled up so that rust won't get in the way. Call us at any time and we will immediately come to you.
We provide overhead gate opener installation that's affordable and reliable. We have helped many customers with this matter and we would like to do the same for you. Our company has teamed up with respected brands in the business so we can help you select and find the best opener that would match your requirements. Once done with the selection, our technicians can install the opener for you. It's important that your gate opener is installed properly for it to function correctly. This is what you can expect when you hire our service. We can install and setup all kinds of gate openers.
Call Us Now 818-742-9198